Wooden Keyrings are a very popular item, and are available in many different size & shapes. They can be decorated in fine or bold pyrography, on one or both sides. They come complete with a steel keyring, and are typically finished with varnish for durability.
Leather Keyfobs also lend themselves to pyrography, and come in a variety of types.
You can see more recent items
here
on Flickr.
---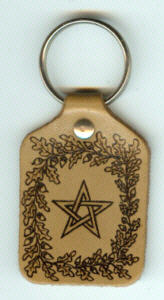 This leather keyfob with oak leaves and pentacles was made on commission, with a matching bracelet.
AutumnMoon says : "Fantastic, they are so lovely thank you so much. The bracelet looks amazing and the fob is brilliant. I am so pleased with what you have done you captured what I wanted perfectly. I have never had anything made for me before - I just love what you have done. "

---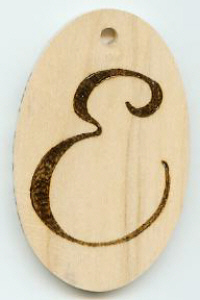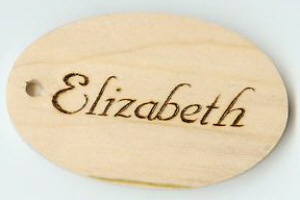 This keyfob was commissioned as a gift.
Emma says : "It's great, thank you."

---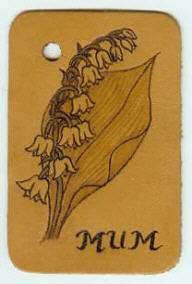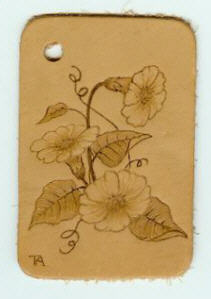 These keyfobs were made as gifts.

---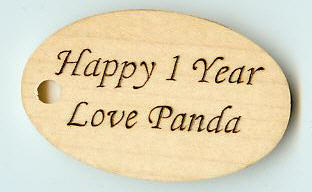 These keyrings were commissioned as birthday gifts. Sarah says : "Thats brilliant thank you very much! The panda is perfect and I'm sure my boyfriend is going to love it! Thanks very much for getting it finished so quickly."

---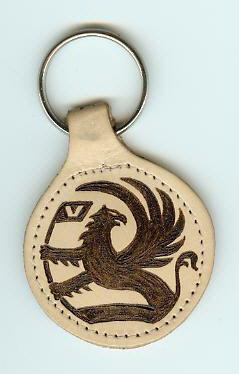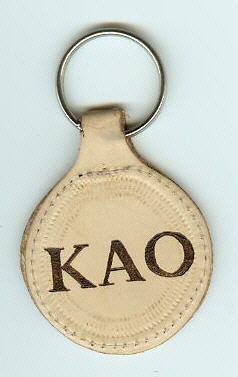 This keyfob was a commission for a Christmas gift. Ken says "Dad will be really pleased - thanks"

---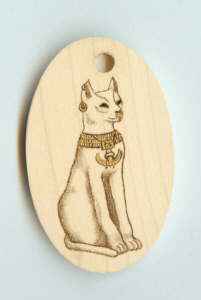 This keyring was made on commission to be given as a gift for a follower of Bast.
Izzy says : "Just received my key-ring - it's beautiful, thank you so much! It's really lovely!"

---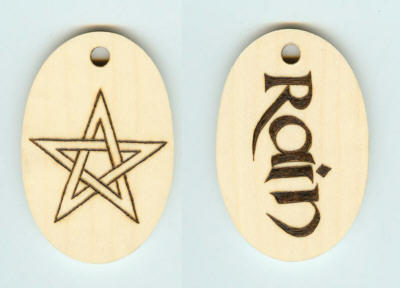 This magical keyring was made on commission, with a protective pentacle. Rain says : "thank you very much again, it is perfect and we are so happy with it."

---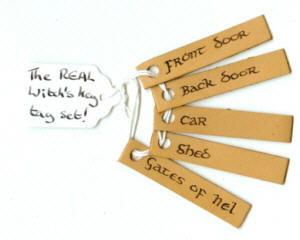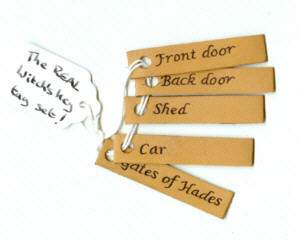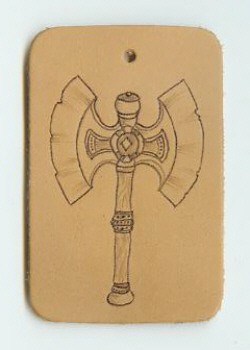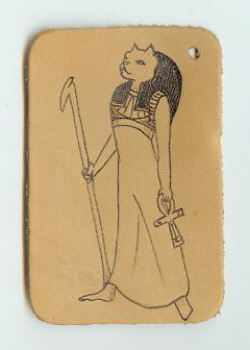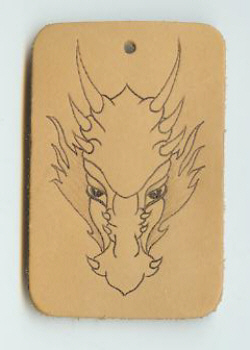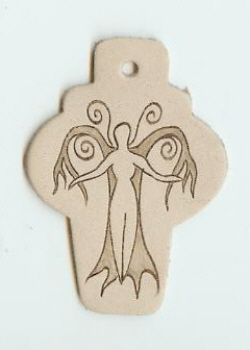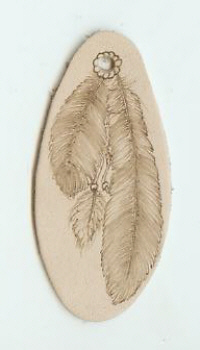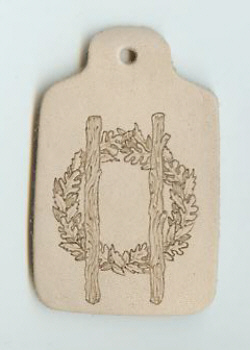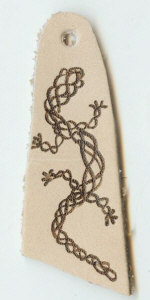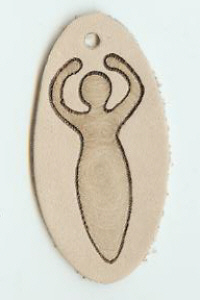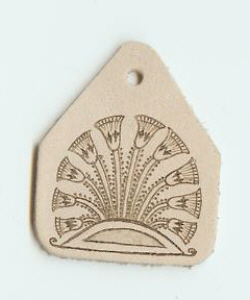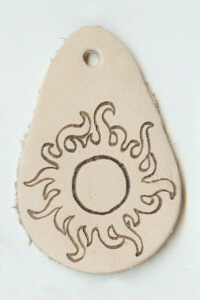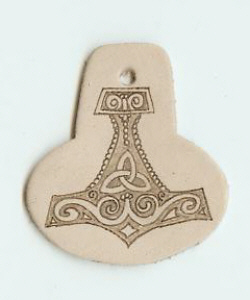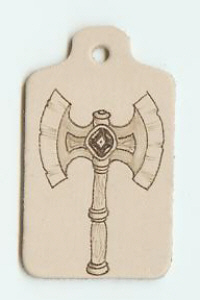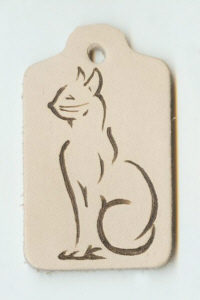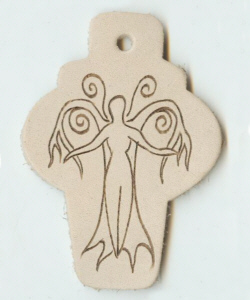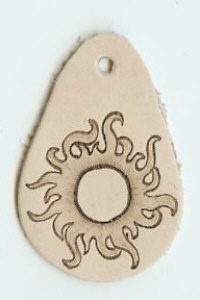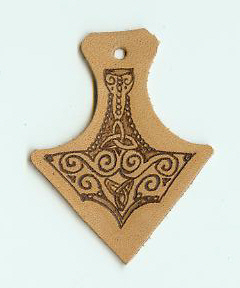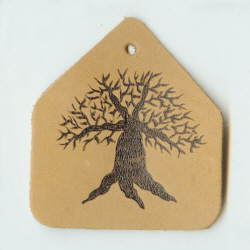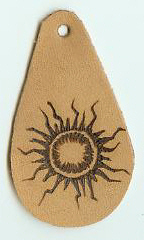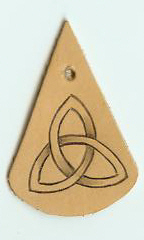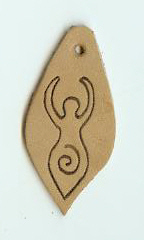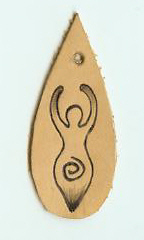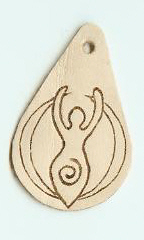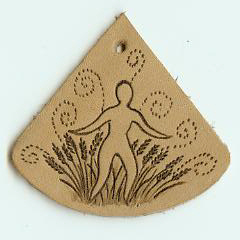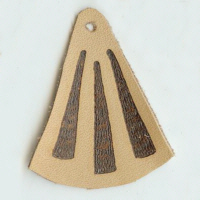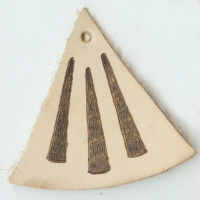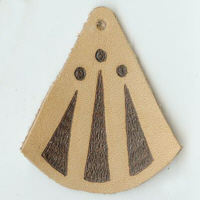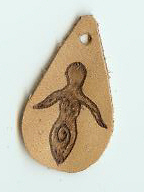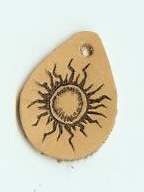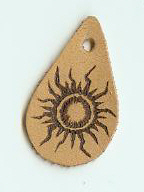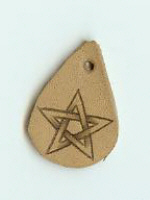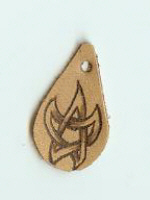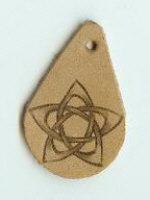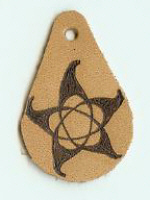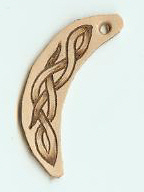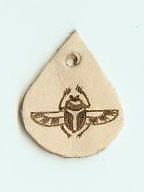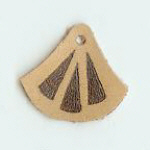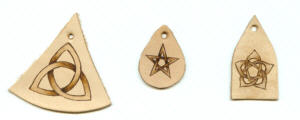 These leather keytags were made for sale at the Pagan Federation Conference, in September 2005, where Autumnlady from the Dragonswood discussion group has kindly offered to give me space on her stall. I hope people will be amused by "The REAL Witch's keytag set" tags!
---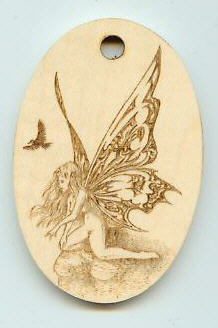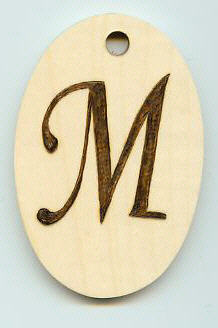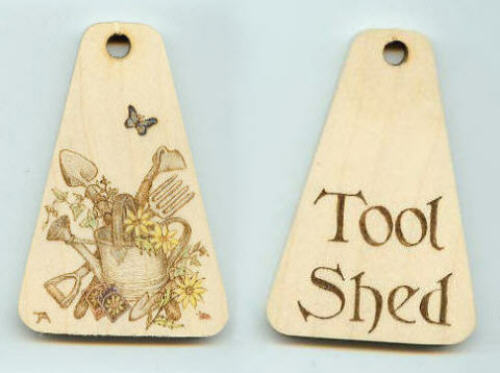 These keyrings were made on commission, to be given as gifts.

---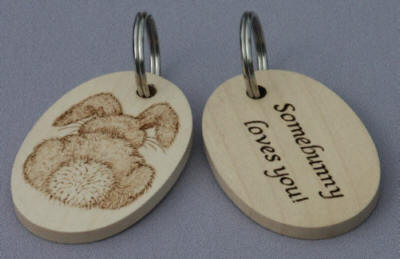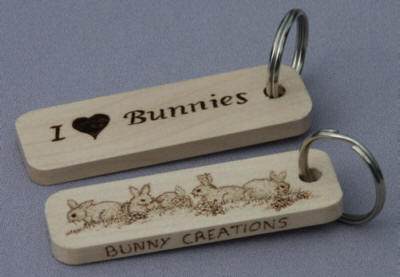 These items are available exclusively via Bunny Creations.

---



This keyring was made to go along with a keyplate, as a gift for my sister.


---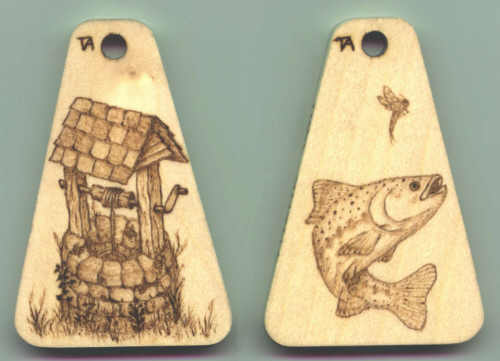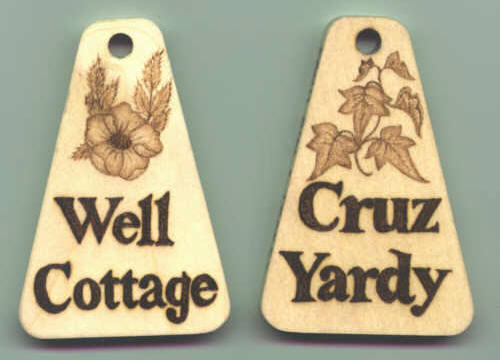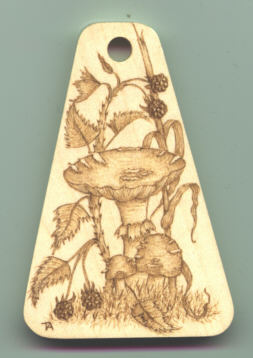 These keyrings, from Dalescraft once more, were made as gifts for people who have been helpful to us recently. A keyring makes such a nice little gift - not too much or too showy, but just right.

---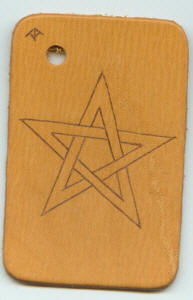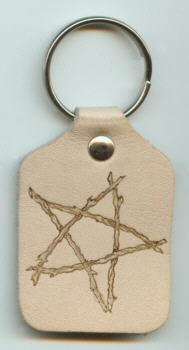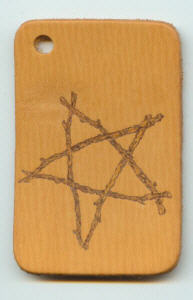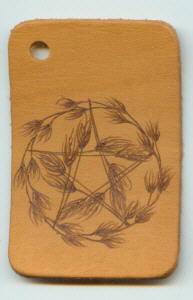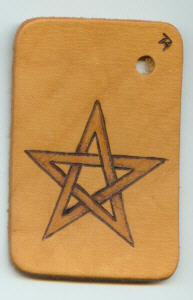 These keyfobs were made for Wicca UK, a wiccan discussions group.

---
Keyring, 2" tall(double-sided)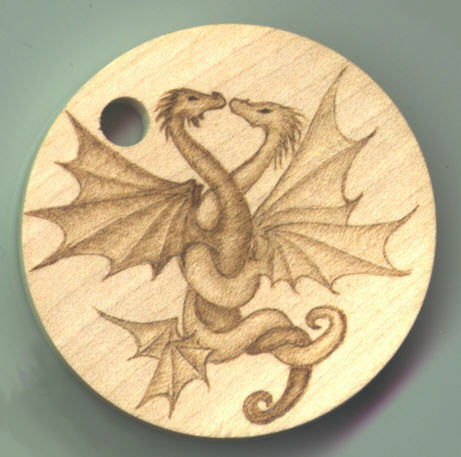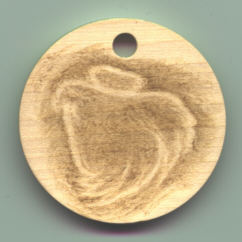 This keyring was made to order for my sister, as a birthday gift for her partner. The design here is unique to him, and she was happy with the result. Keyfobs are supplied with a large steel ring, to hold lots of keys.
---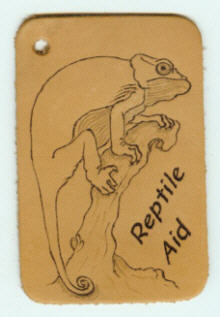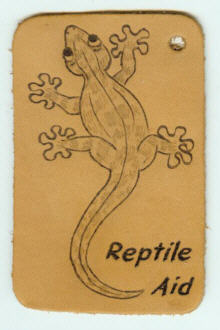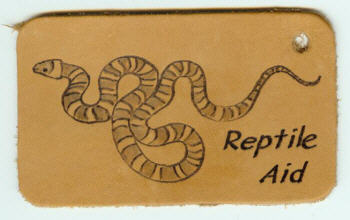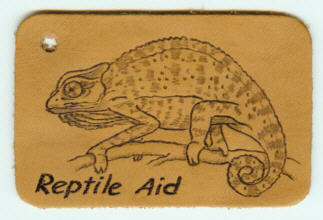 These keyfobs were made for Reptile Aid, a voluntary organisation caring for reptiles. Craig, the founder, says : "I am very pleased and grateful for your generosity. Thank you very much for wishing our Reptiles well. People forget what animals we help and if they do know they don't care as they are 'not as cute' as a dog or cat."

---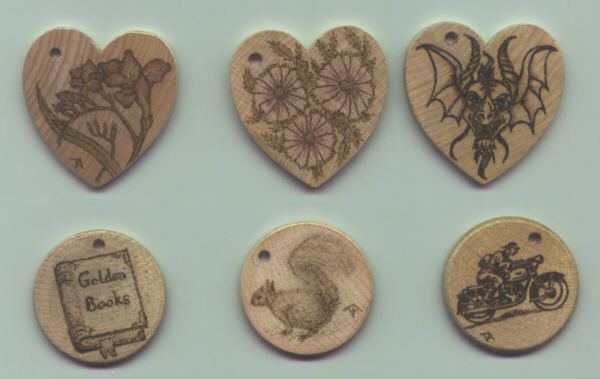 These are all bound for friends, relatives, and such, as gifts...

---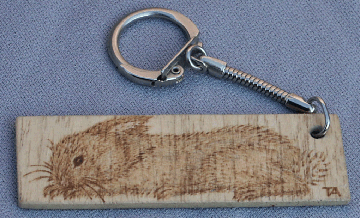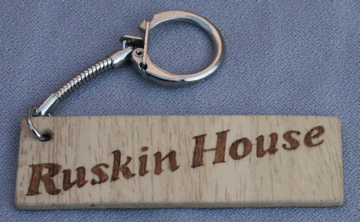 This keyfob was made to go along with my Nanny & Grandad's old house, when it was sold to its' new owners. It measures about 1" x 3", and is done on another piece of craft-shop obeche. I have no clue what obeche is, but it's a reasonable surface for pyrography - it's a bit soft, and so burns very fast, but it's not too bad.
My Grandad kept dozens of rabbits in the back garden of Ruskin House when I was a kid, so a bunny seemed like just the thing...




---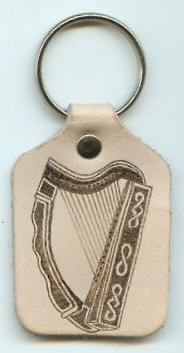 These keyfobs were made as an exchange with the very talented Debbie Carroll, whom I met online at The Mudcat Cafe. Her CD of children's songs is just lovely! A donation to support the The Mudcat Cafe was made as part of this exchange, and will always be made from any commissions taken from Mudcatters.

---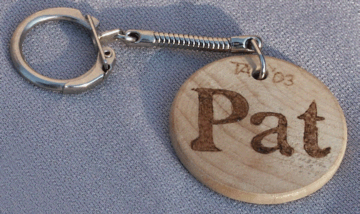 One day I got a note in the post from my old friend (and former boss) Pat Morgan, on the Isle of Man, telling me she'd moved to a new address. And so I thought I'd make her a small gift - this keyfob. It's done on another Lara's Crafts product, a 1½" hardwood disc. It took longer to find the "legs of Man" design and transfer the designs onto the wood than to actually pyrograph it - burning took only a few minutes. It seems like the right thing to give someone who's just moved!




---
If you would like to commission something from me, please
contact me
with details of your requirements, or take a look at the
Sales page
for some examples.